Alternatives to animal testing for drug development
We're developing the most advanced technological platform for predicting the impact of molecules (drugs, biologics, endocrine disruptor and cosmetics) on the human body to better treat pathologies (orphan diseases, cancer, bacterial resistance, virus).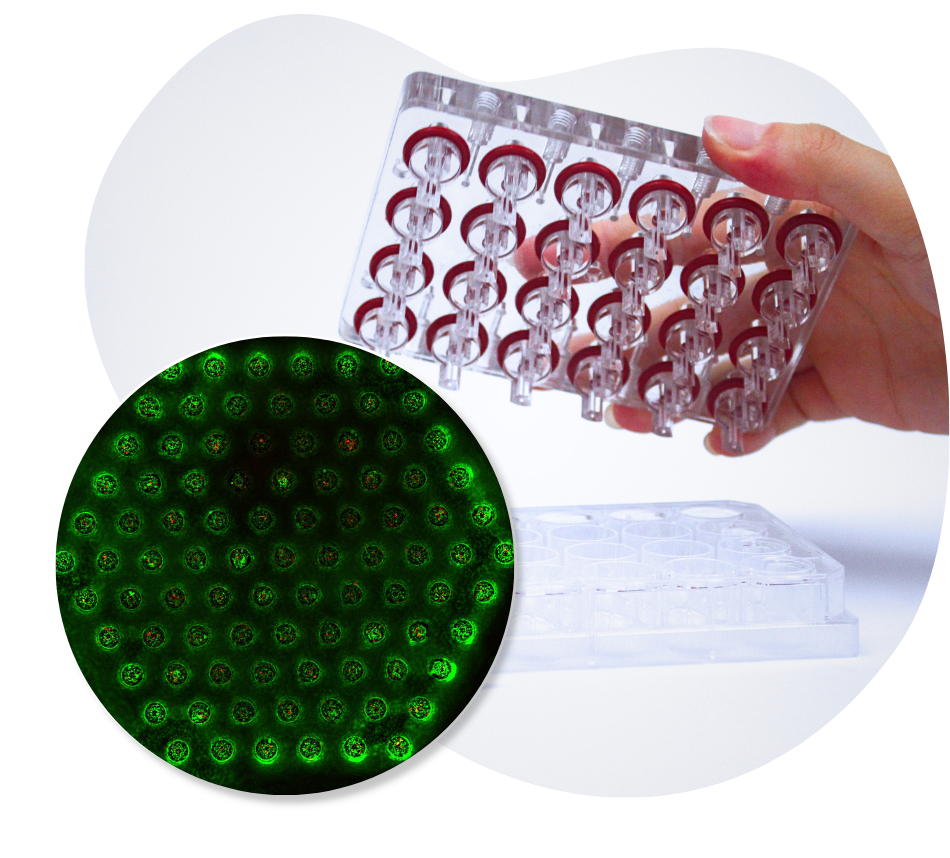 Cherry Biotech has developed a unique multidisciplinary scientific and technical expertise at your service!
Cherry Biotech offers a complex range of products and services, including CRO 3D in-vitro services, CubiX microphysiological system, and CherryTemp temperature control systems. These solutions aim to help laboratories and pharma companies accelerate their drug development process with greater accuracy and precision, while providing alternatives to animal testing. By leveraging innovative technologies and expertise, we offer our clients a competitive advantage in the field of 3D in-vitro research and drug development.
3D In-Vitro Contract Research Organization (CRO) Services
We provide both standard and customized in vitro studies that can be used to screen your new therapeutic candidates, explore the mechanisms of action of drugs or biologics, and accelerate the design of clinical trials.
Our range of services is particularly suitable for drug developers who require rapid access to organoids, 3D cell-cultures technology but do not wish to invest in their own equipment.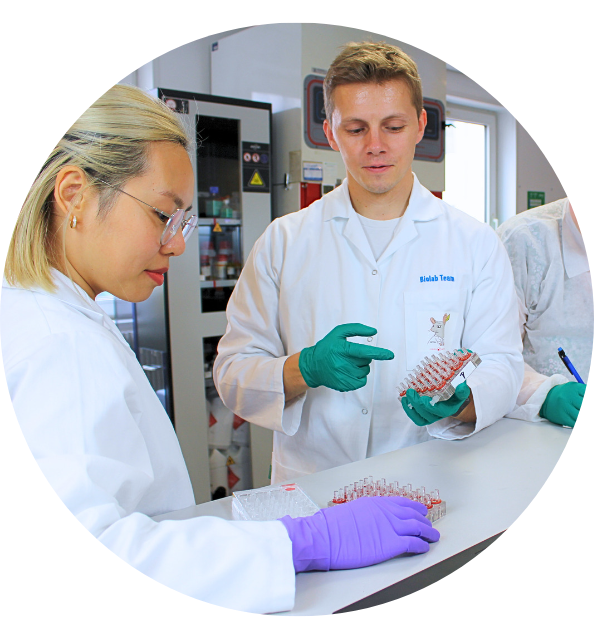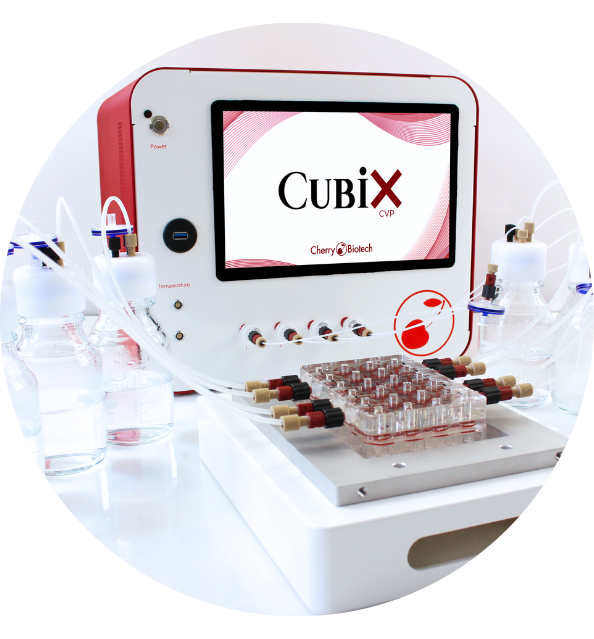 CubiX Platform - A Complex Representation of Human Biology
From Organ on Chip to Multi-Organ on Well
Compatible with Standard Multiwell Plates
Vascularized immunocompetent organoids
CherryTemp — Utra-Fast Temperature Shift From 5-45°C for Live Cell Imaging
10 second temperature shift
0,1°C precision
Stability: T°C room compensation
Our expertise combines Microfluidic, 3D Cell culture, Microscopy, Omics and Artificial intelligence. Let's get in touch to see how we can collaborate on future projects
Speak directly with one of our experts to see how our products and services can support your research project